The Online Conference for Music Therapy
Expanding Horizons in Music Therapy
Keynote Speakers
Mercédès Pavlicevic, PhD
Dr. Pavlice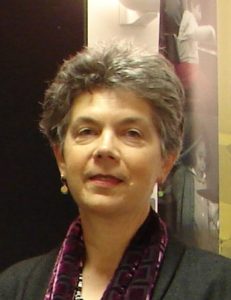 vic
 is a music therapist of international stature. Trained in Nordoff Robbins music Therapy in London, UK, she completed her doctoral studies at the University of Edinburgh, working with Colwyn Trevarthen at the Department of Psychology. Her doctoral studies developed the
Music Interaction Rating Scales (Schizophrenia)
, underpinned by her theory of Dynamic Form, based on therapist-client co-improvisation.  Her best known books are
Music Therapy in Context, Groups in Music,
and
Music Therapy: Intimate Notes;
and, together with Gary Ansdell,
Beginning Research in the Arts Therapies
, and
Community Music Therapy.
Her books and articles have been translated into several languages, and have contributed to the development of music therapy theory and research; and have opened doors to a broader conceptualising of music therapy – especially as a result of her work in South Africa.  Professor Pavlicevic has been Director of Research at the Nordoff Robbins Music Therapy Centre in London for the past 10 years, and before this, was director of the Master's in Music Therapy programme at the University of Pretoria, in South Africa. She continues to work in South Africa as well as in the UK, and has more recently been developing work in the Lebanon. She is also Research Associate at the School of Oriental and African Studies (SOAS) at the University of London, where she has taught on the Masters' Programme in Music and International Development. Mercédès is passionate about music's power to change lives; and has an ongoing fascination with the interminable complexities around 'telling the story' about music therapy – especially where dominant discourses and local practices do not sit comfortably alongside one another.
Dale Taylor, PhD
Dr. Taylor
is Professor Emeritus and former Chair of the Department of Allied Health Professions at the University of Wisconsin-Eau Claire and has served on the faculty of Augsburg College, Alverno College, and the University of Western Sydney. He sang professionally while earning his degrees at the University of Kansas where he was a stage dancer, singer, and actor in multiple theatrical productions. He is a Board Certified Music Therapist, the originator of the Biomedical Theory of Music Therapy, author of
Biomedical Foundations of Music as Therapy
, Secretary and former Chair of the Wisconsin Board on Aging and Long Term Care, and he served on numerous boards including the International Arts Medicine Association, the National Association for Music Therapy, and the International Association of Music for the Handicapped. He cofounded the Wisconsin Chapter for Music Therapy, served as President of the Great Lakes Region and over twenty years on the American Music Therapy Association's International Relations Committee and Assembly of Delegates. His papers on music therapy research and clinical techniques are published in the
Journal of Music Therapy, Music Therapy Perspectives
, and the
International Journal of Arts Medicine
for which he served as Editor. Dr. Taylor is a frequent speaker with organizations such as the World Federation of Music Therapy, the International Society for Music in Medicine, the New York Rusk Institute of Rehabilitation Medicine, the International Society for Music Education and he has presented in England, South Africa, the Netherlands, Estonia, Spain, Austria, Denmark, Australia, Korea, Japan, Canada, Argentina, and Bogota where the National University of Colombia translated his book into Spanish
.
Concurrent Session Speakers
C.J. Shiloh, MT-BC: Autism Discourse: Ethically Navigating Hot Button Topics in the Autism Community
Many of our clients and their families have vastly different views and opinions about the cause(s) of autism. The modern day music therapist must be sensitive and aware of these
"
hot topics" in light of our Code of Ethics,
such as: cure vs acceptance, opposing views on biomedical and behavioral interventions, and identity-first vs person-first language. 
Carolyn Bowes MT-BC: Finding the Light, Letting it Shine!
People with late-stage dementia are often very difficult to reach. Music therapists have at their disposal a powerful tool to help in communicating with such people. Music therapists' use of patient-preferred, familiar music, combined with close observation of patient behavior and response during music interventions, can make for experiences that are both meaningful and positively received by the patient, and richly informative to the therapist, and thus to the entire caring team.
Lillieth Grand, MS, MT-BC: The Importance of Understanding Auditory Processing in Music Therapy
Auditory Processing issues can occur independently, however, they are usually a co-morbid condition often occurring with autism, brain injury, developmental disabilities, cochlear implant, and neurological impairment. Music therapists often address these issues without intricate knowledge of auditory processing types. This presentation will provide that information so that music therapists can be empowered to address auditory processing issues specifically and purposefully.
Tim Ringgold, MT-BC: V+E+R=O: A four-step formula to help manage change throughout your career!
Students, interns, and professionals all share one common stressor, regardless of geographic location or socio-economic status. That stressor is "Change." It is a constant in the life of a music therapist, and if not understood, it causes distress, burnout, and attrition. In this session, participants will learn a simple, four-step formula for how to manage change powerfully. The formula is derived from the fields of positive psychology and personal development. The presenter shares original music along with his own story for illustration, and participants apply the formula to an area of their life they are challenged by during the session.
Claire Stephensen, Registered Music Therapist, MMusThy – Masters of Music Therapy: A Neuropsychotherapeutic perspective of Music Therapy: Translating research into practice
Recent advances of neurobiological research have highlighted the role of attachment, reward, music and creativity in supporting people who have experienced adversity. Neuropsychotherapy is an integrated form of psychotherapy based on current neurobiological principles and is practiced by psychologists, psychotherapists and medical practitioners internationally. This presentation will offer insights into the principles of neuropsychotherapy and how this knowledge can be transferred to music therapy knowledge and practice. Two case studies within adult mental health and paediatric emergency settings will be shared to demonstrate application of knowledge through the therapeutic process.
Carol Lotter, MMus(Music Therapy), HPCSA registered music therapist, Fellow of the Association for Music and Imagery: The role of music therapy in relationship therapy
This presentation will focus on a clinical study exploring the role of music therapy in couple's therapy. Whereas couple's therapy is traditionally verbal therapy, this study sought to explore the therapeutic role of music used both non- verbally as well as with verbal processing within couple's therapy. The presentation will highlight the salient observations from the study with reference to a) the primary components and related techniques of the music therapy intervention, b) the role of the music c) affordance and d) recommendations for music therapy in a various relationship therapy settings.
Jaclyn Bradley Palmer, MM, MT-BC: Expanding music therapy research in the surgical arena
Patients experiencing surgery may face anxiety, pain and limited self-government. While live music therapy practices assist other hospitalized patients with these goal-areas, active music therapy is rarely seen in the surgical arena. A recent randomized controlled trial investigated the efficacy of perioperative music therapy and the lead investigator will share how you may continue research and practice in your facilities.
Jin-Hyung Lee, PhD, MT-BC, KCMT: The Effects of Music on Pain: A Meta-Analysis
Numerous meta-analyses have been conducted on the topic of music and pain, but the latest comprehensive study was published a decade ago. Thus, a more up-to-date, comprehensive review is needed. The aim of this study was to conduct a meta-analysis in order to summarize existing research investigating the effect of music on pain. The present study included RCTs published between 1995 and 2014. Studies were obtained by searching 12 databases and hand-searching related journals and reference lists. Extra efforts were made to include unpublished grey literature. Considering all the possible benefits, music interventions may provide an effective complimentary approach for the relief of acute, procedural and cancer/chronic pain in the medical setting.
Amy Clements-Cortes, PhD, RP, MT-BC, Music Therapist Accredited; Gene Behrens, PhD, MT-BC; Annabelle Brault, BMT; Anita L. Gadberry, PhD, MT-BC; Annie Heiderscheit, PhD, MT-BC; Aksana Kavaliova-Moussi, MMT, Music Therapist Accredited; Melissa Mercadal Brotons, PhD, MT-BC, REMTA; Baishali Mukherjee, PhD; Sumathy Sundar, PhD; Daniel B. Tague, PhD, MT-BC: WFMT 30th Anniversary: Celebrating our History, Growth and Role in Expanding Horizons
Significant events of the past 30 years will be shared alongside a timeline of the growth of music therapy in the eight regions of the World Federation of Music Therapy (WFMT). Highlights will include: education and training, certification, publications, WFMT projects, assembly of student delegates, research, trauma support, and WFMT World Congresses. Attendees will hear from several current WFMT officers on their roles in helping expand the horizon and global growth of music therapy.
Anton Cherepanov, MA; Anastasia Beltyukova, MA; Ekaterina Urlina, MA; Alisa Apreleva, MA, BMT, MT-BC, SBD: Intermodality as a National Peculiarity: Russian Take on Music Therapy
Music therapy does not exist in Russia as an official certificated profession. There is no educational and professional standarts. But there is a certain number of specialists who work as a music therapists. Usually they are psychologists, art-therapists, social workers…and very often they have several professional formations. It can explain the high level of using intermodality way of music therapy sessions. This background has a deep influence on way of creation of therapeutic environment and style of therapists.
The other important side of creation of therapeutic environment is a specific conditions of music therapy sessions with different populations.
Mitsi Akoyunoglou-Christou, PhD, Registered Music Therapist: The Greek traditional lament in a child's bereavement music therapy
Historically, part of the death ritual in Greece incorporated the singing of funeral lament (moiroloi). The typical moiroloi is a narrative song, telling the story of the deceased and communicating with the deceased, in a semi-structured, semi-improvised manner with weeping elements in the singing. The therapeutic value of the moiroloi in Chios, Greece, was examined through semi-structured interviews with female lamenters. Musical, narrative and story-telling elements from the moiroloi provided the basis for a music therapy intervention with a bereaved 7-year old girl, who presented health issues following the death of her father.
Caitlin Krater, MS, MT-BC, Katherine Myers-Coffman, MS, MT-BC: Expanding Clinical Horizons through Evidence Based Practice
Evidence based practice begins with a spirit of inquiry. This presentation will help you understand the components involved in incorporating and generating evidence as needed in your clinical or academic work. Participants will 1) learn to critically appraise best, relevant research to better translate knowledge into practice, 2) develop a focused and feasible research plan to address gaps in the literature, and 3) disseminate new knowledge.
Lisa M. Gallagher, MA, MT-BC: Insight into Working with Oncology Patients: Evidence Based Practice and Personal Experience
This presentation will address working with patients in outpatient and inpatient oncology settings. A variety of music therapy techniques; as well as other useful methods for helping patients cope with their physical, emotional, psychological, mental, spiritual, social, etc. issues will be discussed. Information obtained from clinical work and evidence-based practice will be shared. The presenter will also provide insight into working with oncology patients from her unique perspective as a cancer survivor. Research outcomes and case examples will also be shared.
Carol Ann Blank, ABD (Drexel University), MMT, MT-BC: Unpacking the tacit knowledge of music therapists working with parent-child dyads
This session explores the question: "What is tacit knowledge in music therapy with parent child dyads, and how can we make this knowledge 'knowable' to others?" Tacit knowledge is both difficult to describe and challenging to convert into shared knowledge, but it is necessary. Tacit knowledge is made up of, in part, personal knowledge. Music therapists' personal knowledge is informed by a temporal-aesthetic way of knowing our craft that seems to defy explication. Communicating tacit knowledge is a process that is both fraught with epistemological differences of opinion and necessary for furthering a general theory of music therapy.
Demian Kogutek, BMT, MMT, Music Therapist Accredited: Active Music Therapy in the Treatment of Physical Improvement in Rehabilitation
This proposed presentation will summarize outcome measures for different population, music therapy approaches and interventions utilized, as well as a general description of the session for clinical application such as, frequency, duration, interventions performed, session design, population, equipment used, and credentials needed.
Karyn (Casey) DePriest, MT-BC: Neurologic Music Therapy – Addressing the Movement Differences of Autism While Assuming Competence
Autism Spectrum Disorder is becoming a growing concern for schools, communities, and families as the prevalence expands. National statistics of 1:68 live births results in an ASD diagnosis, and 25% of these individuals are non-verbal. New research is opening our eyes to the neurologic connectivity differences which often leave a nonverbal autistic child with motor impairment, sensory processing difficulties, dysregulation of movement and emotions, and unreliable speech. Learn how new research and a presumption of competence is uncovering the true abilities of these individuals, by supporting the development of functional movement through music and rhythm.
Course Schedule and Format
(Times may vary due to presenter availability and significant changes will be announced to all participants through the platform, email, and dedicated social media sites.)
GMT 00:00 (Midnight Greenwich Mean Time): Introductions, How-To Use the Platform; Instructions for CMTE Participant;s and General Information
GMT 00:30 – Keynote Speaker 1 –Dr. Dale Taylor, Ph.D.
2:15-3:15: Autism Discourse: Ethically Navigating Hot Button Topics in the Autism Community; Shiloh
3:30-4:30: Finding the Light, Letting it Shine!; Bowes
4:45-5:45: The Importance of Understanding Auditory Processing in Music Therapy; Grand
6:00-7:00: V+E+R=O: A four-step formula to help manage change throughout your career!; Ringgold
7:15-8:15: A Neuropsychotherapeutic perspective of Music Therapy: Translating research into practice.;Stephensen
8:30-9:30: The role of music therapy in relationship therapy: Lotter
9:45-10:45: Expanding music therapy research in the surgical arena; Palmer
11:00-12:30: Keynote #2 – Dr. Mercedes Pavlicevic
12:45-13:45: The Effects of Music on Pain: A Meta-Analysis; J-H. Lee
14:00-15:00: WFMT 30th Anniversary: Celebrating our History, Growth and Role in Expanding Horizons; WFMT (Clement-Cortes)
15:15-16:15: Intermodality as a National Peculiarity: Russian Take on Music Therapy: Cherepanov/Apreleva
16:30-17:30: The Greek traditional lament in a child's bereavement music therapy.: Akoyunoglou-Christou
17:45-18:45: Expanding Clinical Horizons through Evidence Based Practice: Krater/Myers-Coffman
19:00-20:00: Insight into Working with Oncology Patients: Evidence Based Practice and Personal Experience; Gallagher
20:15-21:15: Unpacking the tacit knowledge of music therapists working with parent-child dyads; C. Blank
21:30-22:30: Active Music Therapy in the Treatment of Physical Improvement in Rehabilitation; Kogutek
22:45-23:45: Neurologic Music Therapy – Addressing the Movement Differences of Autism While Assuming Competence; DePriest
GMT 22:45-00:00 – (Overflow time in case of technical difficulties) Conference Closing Session; Wrap-Up; CMTE Participant Reminders