The Online Conference for Music Therapy
2017 Conference
Keynote Speakers
Dr. Kenneth Aigen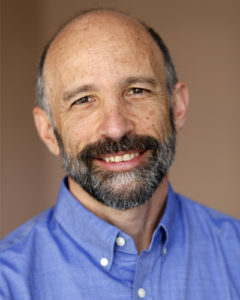 Dr. Kenneth Aigen is an associate professor in music therapy at New York University. He has lectured internationally and authored numerous publications on Nordoff-Robbins music therapy, qualitative research, the use of popular music in music therapy, and music-centered music therapy. His research uses musicological analyses to reveal connections between the elements of music and common cognitive, emotional, and motoric goals in music therapy. Two of his books, Paths of Development in Nordoff-Robbins Music Therapy and Music-Centered Music Therapy have been translated into Japanese and Korean. Dr. Aigen is president of the Nordoff-Robbins Music Therapy Foundation. He is also a past–president of the American Association for Music Therapy and was the scientific committee chairman for the Ninth World Congress of Music Therapy held in Washington, D.C. in 1999. Honors include the Research and Publications Award from the American Music Therapy Association and the Lindback Award for Distinguished Teaching from Temple University. His most recent publication is the book The Study of Music Therapy: Core Issues and Concepts published by Routledge. His current research interests include the area of neurodiversity and autism spectrum disorders and he is very committed to helping music therapists to develop clinical and research projects that are congruent with the goals of autism self-advocacy organizations.
Professor Felicity Baker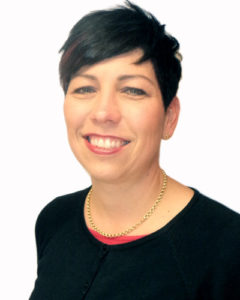 Professor Felicity Baker is Associate Dean (Academic) and Co-Director of the National Music Therapy Research Unit and inaugural Co-Director of the recently established Creative Arts Therapies Research Unit at The University of Melbourne. She is a former Australia Research Council Future Fellow and is currently involved in projects funded by the Australia Research Council and UNESCO. She has published 6 books and over 100 book chapters and research articles, and accumulated more than $1.5Million in research grant funding. She was Head of Music Therapy at The University of Queensland from 2002-2012 before taking up her position at The University of Melbourne. Felicity has a prominent international profile and has co-researchers from the USA, UK, and Europe. She is currently Associate Editor for the Journal of Music Therapy, former editor-in-chief of the Australian Music Therapy Association, and Past President of the Australian Music Therapy Association. Felicity has received many awards including the American Music Therapy Association publication award (2015), an Australian National Teaching Award (2009), and an Australian leadership award (2011).
Concurrent Sessions
A portrait of music therapy in supporting relationships & saying goodbye
Amy Clements-Cortes, PhD, RP, MTA, MT-BC, Fellow of the Association for Music and Imagery
An overview of the author's recent systematic analysis of the emerging themes in palliative care will be presented to provide context to the case of Dean, a 68 year old male dying of pancreatic cancer. Music therapy was instrumental in helping Dean connect to his wife, children and grandchildren, and was implemented at three levels of practice over the course of his sessions. His case represents the following emergent themes: 1) Physical: Music Therapy to Promote Relaxation; 2) Psycho-social: Emotional Expression and Grieving, Supporting Relationships, and Relationship Completion; and 3) Spiritual and Whole Person Care: Life Review and Legacy Creation.
Learn about the presenter's analysis of the emerging themes of practice in palliative care music therapy. (Refers to CBMT Doman IV. Professional Development and Responsibilities: A. Professional Development point
Review current research and literature in music therapy and related disciplines.
Identify clinical implications and best practices on supporting and facilitating relationship completion at end-of-life. (Refers to CBMT Domain III Ongoing Evaluation of Treatment).
Learn from a clinical case example about the benefits of songwriting, improvisation and song choice in supporting relationships. (Refers to CBMT Domain 1 Treatment Planning: D points 10-13 & 15-16).
Learn about levels of practice in palliative care music therapy. (Refers to CBMT Domain 1 Treatment Planning: D point 10).
Amy Clements-Cortes, PhD, RP, MTA, MT-BC, Fellow of the Association for Music and Imagery is an Assistant Professor, MaHRC, University of Toronto; Instructor and Supervisor, Wilfrid Laurier University & Ryerson; Music Therapist and Registered Psychotherapist. Amy is President of the WFMT, and Managing Editor: Music and Medicine journal. She has multiple peer reviewed publications, including her new 2016 book: "Voices of the Dying and Bereaved".
The use of group improvisation to facilitate and promote social interaction among adults with Schizophrenia
Fleur Alocin Hughes, MMT, MTA, MT-BC
This presentation will provide a theoretical basis for the use of group improvisation to facilitate and promote social interaction amongst adults with Schizophrenia. Drawing from a person-centered approach that will describe how group improvisation can facilitate adults with Schizophrenia to develop social interaction skills and build further relationships through participating in Music Therapy groups.
The presentation will include descriptions of Schizophrenia, co morbid symptoms and mood dysfunction. Vignettes and video examples from the presenter's clinical work will be included.
Understand terminology commonly presented in the related literature, including Schizophrenia, co-morbid symptoms and mood dysfunction.
Examine which social interaction skills for example turn taking, active listening, maintaining eye contact etc. are developed through improvising within a group setting.
Review some of the current literature based on the use of improvisation as an effective intervention which facilitates and promotes social interaction within a group setting.
Fleur completed a Masters in Music Therapy through the University of West England in 2015.
Fleur's previous Music Therapy experience includes working with a wide range of individuals. These include children and adults who have a wide range of developmental, physical, learning and mental health needs. She is particularly interested in how music can treat social anxiety or assist in developing social skills and facilitate building positive relationships.
Her approach to music therapy work is person centered and during sessions she works with the whole person and looks at the physical, mental, emotional, cognitive and spiritual aspects of the individuals she works with.
What can anti-oppressive analysis offer music therapy? Consideration for ethical practice
Sue Baines, PhD, MTA, Fellow of the Association for Music and Imagery
Music is an expression of culture that creates and maintains structures that continue disparities between persons of dominant and non-dominant status. Music therapy has developed and is practiced within this culture and can be imbued with oppressive characteristics that because of the purpose of remediation, may be difficult to uncover and address. The culture of the service-user, music therapist, music, music therapy, and health service delivery system need to be critically reflected upon to expose and undo both obvious and unknown oppression to increase social justice within music therapy systems, practice, and research, engaging and increasing ethical standards.
Music therapy practices will be critically analyzed through exploring useful concepts in anti-oppressive practice. Participants will heighten their awareness of how to enhance social justice in their music therapy work.
Sue Baines, PhD, MTA, Fellow of the Association for Music and Imagery has practiced music therapy for over twenty-five years in many settings. Her research integrates social justice with music therapy practice. In Vancouver since 1994, Sue works in long term care, psychiatry, and teaches in the Bachelor of Music Therapy program at Capilano University.
Save
Integrating Music Therapy to Talwar's Art Therapy Trauma Protocol (ATTP): A Renewed Challenge
Professor Şükrü Torun MD-PhD, Anadolu University Faculty of Health Sciences, Dept. of Speech & Language Therapy, Head Cognitive Neuroscience & Neurologic Music Therapy Unit, Eskişehir (Turkey)
Aslı Özyıldız, MA, Molimo Art and Counseling, İzmir (Turkey), Psychologist, Family Counselor Music Therapy Trainee in Atelier de Musicothérapie de Bourgogne, Dijon (France), and Centro Italiano Studi Arte Terapia, Naples (Italy)
In the past few months, Turkey is once again evolving through troubled times/waters and it would not be exaggerated to mention the presence of a severe social and collective trauma affecting almost the whole population. In this context, we have organized individual and group sessions likely to approach the potentially traumatic experiences with alternative ways. As a reminder, art therapy in general and more specifically music therapy are still "brand new" therapeutic techniques in Turkey, requiring further investigation and discovery.
One of the proposition we have made during these sessions was to work with a freely adapted version of the Art Therapy Trauma Protocol of Talwar (2007). The idea of adaptation had also been motivated after several readings including works of Malchiodi or Torun, among others, which put a special accent on the effect of musical elements on different brain areas.
During the adapted exercise, the client is "constrained" to use, in a predetermined order, dominant and non dominant hand while drawing/painting the accessible elements of the traumatic experience, but also while writing his/her related emotions and while expressing them on available music instruments. Meanwhile, movement (especially walking) is included to the whole process, in order to "encourage dual processing or bilateral stimulation" (Talwar, 2007: 28) likely to help resolving the split occured between the left frontal cortex and the right hemisphere. The overall goal is to offer the client multi-modal choices of expression which may contribute to restore the cohesion and the integration of different brain functions.
The outcome measures of these experiments remain limited, for the moment, to the feedback we get from the clients, within the framework of our practice which is undoubtedly psychodynamically oriented. To complete and verify our findings, we are hoping to concretise a collaboration project with the Department of Neurologic Music Therapy of Anadolu University in Eskişehir.
Learner Objectives:
Participants will be informed about one of the integration possibilities of music therapeutic elements into an extramusical tool (CBMT Scope of Practice: I.C.4, 12)
Participants will identity the purpose of movement/music combination while working on traumatic experiences (CBMT Scope of Practice: II.A.5, i)
Participants will identify the neorological aspects that underlie the investigation (CBMT Scope of Practice: II.A.3, f)
Music Therapy as a Humanitarian Practice in the Work and Life of Clinical Psychologist
Anton Cherepanov, Psychologist
Institutions of health-care system have some problems, which are illustrated on the particular examples from work of clinical psychologist with different nosological groups. Perspective of music therapy methods are considered in the compliance of humanitarian values: to develop the subjectivity, self-consciousness and internal condition of personality of clients or patients. The main role of therapeutic relationship is emphasized to improve people's welfare. To demonstrate efficiency and evidence-based practice of using music, the review of more than five years' experience is presented, including clinical, social, voluntary cases of work with mental disorders, with cerebral palsy, with dying from cancer etc.
Story-telling format with attempt of self-reflection on the examples of several cases using videotapes and music-making. This report will have possibility to raise some problematic questions of own educational or professional practice and life.
Meet the experience of work of clinical psychologist using music therapy methods in professional and private life.
Imagine the way of becoming music therapist in the circumstances of absence of long education and certification in this professional field.
Consider the musical volunteer's activity as the stage of professional development of musictherapist.
Get an idea of volunteering as an authentic musical practice of professional and personal development.
Made an attempt to self-reflection, professional experience together with the rapporteur, replying to the questions raised by him
Anton Cherepanov is a clinical psychologist, founder of music therapy orchestra «Improvizz» (Altai territory, Barnaul), music therapist at «Psychiatric Hospital №22», volunteer assistance services to people with ALS «Miloserdie» (Moscow)
Exploring open music therapy groups with refugee children as psycho-social support
Mitsi Akoyunoglou-Christou, PhD, RMT
During the refugee journey, children are the most vulnerable, facing a range of social, emotional, psychological and cultural challenges. More than 150.000 refugees (Jan. 2105 – Jun. 2016) have crossed to Chios Island from the neighboring coasts of Turkey. Open music therapy groups, run by a music therapist and a number of volunteers, were held for a year in refugee camps, with children aged 2 to 17, in groups of 10 to 90. From the analysis of the researcher's notes, volunteers' journals, photos and videos, the effectiveness of the intervention was apparent, as a psycho-socio-emotional first aid for refugee children.
This presentation, in a form of a talk, will include a number of photos as well as video examples of art and music therapy groups with refugee children along a period of 1 year, in transit refugee camps in Chios Island, Greece, a first port of entry for over 150.000 refugees within 2015 – 2016. A model of psycho-socio-emotional support for refugee children through art and music will be presented and analyzed.
Treatment Planning – Create environment or space conducive to client engagement.
Treatment Planning – consider client's age, culture, language, music background, and preferences when designing music therapy experiences.
Treatment Planning – Select and adapt musical instruments and equipment consistent with treatment needs.
Implementation – Develop a therapeutic relationship by building trust and rapport.
Implementation – Provide music therapy experiences to address client's group cohesion and/or feeling of group membership.
Mitsi Akoyunoglou-Christou, PhD, RMT received her BA and MM in Music Therapy from Michigan State University, attended the neurologic MT training in 2009 in London, and received her PhD in musical sciences/MT in 2014 from Ionian University, Corfu, Greece. She has been a music therapist and a piano professor for over 25 years.
Developing a music therapy programme for young sex offenders in South Africa
Helen Oosthuizen (MMus (Music Therapy) [University of Pretoria, South Africa]; GIM Fellow (AMI)
The 'Support Programme for Abuse Reactive Children', was initiated by the Teddy Bear Clinic (an NPO established to protect abused children) in South Africa in response to the increase of child-on-child offenders in this country. This short-term programme aims to offer holistic rehabilitation to first time young sex offenders, and incorporates conventional diversion approaches alongside creative programmes, including group music therapy. This paper explores the development of the music therapy programme since 2006 – discussing helpful practical tools, underlying approaches and considering challenges and learnings through the process.
The paper will include a presentation of the music therapist's work based on the music therapist's personal reflections, session notes and relevant literature. There may be time for discussion and sharing of work within similar contexts or with similar client groups.
Considering music therapy groups for young offenders situated within a broader programme (including collaboration with relevant professionals who may have little understanding of music therapy)
Implementing a treatment plan for young sex offenders that is relevant and context-sensitive, based on literature and experience
Setting objectives that young sex offenders can implement beyond the music therapy space
Modifying treatment programmes as relevant based on ongoing documentation and research
Despite the potential value of music therapy work with young sex offenders, there is a paucity of literature published within this area, suggesting that this offers an important addition to the profession of music therapy.
This music therapy project is situated within the 'unique' South African context, and as such includes consideration of additional aspects such as working cross-racially, cross-culturally, across languages and genders, often with clients from under-resourced communities. In this way the paper offers a broader reflection of struggles and possibilities underlying music therapy work when considered with sensitivity to context.
Helen Oosthuizen is a registered music therapist and GIM Fellow in South Africa. Her clinical practice includes working with groups of young sex offenders. Helen has published book chapters and journal articles, serves on the editorial board of Voices and is a part-time supervisor for Music Therapy Master's students at Pretoria University.
Preferred music to improve sleep quality in adults with depression and insomnia
Helle Nystrup Lund
Introduction to a PhD study taking place at Aalborg University Hospital in Denmark. The aim in this project is to investigate, whether music listening is helpful to improve sleep quality, reduce symptoms of depression, improve quality of life and limit or replace medication. Participants enrolled are registrered in the clinic for unipolar and bipolar affective disorders at Aalborg University Hospital – Psychiatry. The participants test whether a Sound pillow and special designed playlist is helpful to fight insomnia in depression in a 4 week period.
This RCT study will use an explanatory mixed methods design.
lecture/oral presentation
introduction to present issues in PhD study
results from an initial study leading to the PhD study
discussion of method and research design
The presentation will show an example of how the effect of music intervention can be investigated in a psychiatric setting by a music therapist. The presentation will explore boundaries and similarities in music medicine and music therapy with examples from the current PhD study showing how both positions can integrate.
Insight into ongoing research
insight into music therapist driven innovation – The Music Star app for iPad
learning about boundaries and similarities in the field of Music therapy .- Music medicine/Music intervention
Helle Nystrup Lund has been employed since 2004 as a music therapist at Aalborg University Hospital – psychiatry. She received her MA in Music Therapy in 1995 from Aalborg University, Denmark.
Exploring GIM as a psychological intervention for females treated for gynecologic cancer
Evangelia Papanikolaou, PhDc, MA, Msc, Fellow of the Association for Music and Imagery-primary trainer
Guided Imagery and Music (GIM) has been reported to increase quality of life in women with cancer. Although women with gynecological cancer are a group with augmented psychological needs, research into the benefits of Guided Imagery and Music during treatment has not been fully explored and reported. The purpose of this study is to explore the feasibility of providing six individual shortened GIM sessions for women with gynecological cancer to inform the design of a larger study of the impact of GIM on quality of life for this population during treatment.
to provide a rationale for the use of GIM in gynecologic cancer
to demonstrate the possible effects of GIM in gynecologic cancer
to demonstrate points of practical consideration upon designing a research study in a new clinical field and setting up a GIM practice for the first time in a Greek Oncology Hospital faces professional, social and cultural challenges which contribute to the expansion of the GIM method in new environments and introduces innovative practices within a new cultural context.
Evangelia Papanikolaou, PhDc, MA, Msc, Fellow of the Association for Music and Imagery-primary trainer is a music therapist, Supervisor, and GIM Primary Trainer. A PhD Student at Aalborg University, Director of "SONORA-Organization for Music Therapy", and Adjunct Professor at the Hellenic American University. A member of the advisory board at the e-journal "Approaches", former president of the Hellenic Association of Music Therapists, and country representative for Greece at the EMTC.

From Many to One: Challenges of Treating Individuals in Music Therapy Groups
Mary Jane Landaker, MME, MT-BC
As music therapy becomes more prevalent in health care settings, therapists are challenged to provide services in many different models. This presentation will present a format and philosophical foundation for providing group therapy to diverse individuals. Group therapy treatment is very different from individual music therapy treatment, and, as such, must be developed in ways that offer the most therapeutic benefit to clients. Attendees will participate in discussion about group dynamics as well as experience a group treatment protocol developed by the presenter.
Group therapy treatment is very different from individual music therapy treatment, and, as such, must be developed in ways that offer the most therapeutic benefit to clients. Music therapists increasingly face challenges of providing treatment to a diverse set of clients simultaneously. For a profession that emphasizes the individual nature of music, the amount of group sessions that occur require changes in how the therapist views both the clients and the group itself when planning treatment.
Attendees will participate in discussion about group dynamics including such topics as treatment planning, session flexibility, and setting up expectations. The presenter will share a philosophical and practical protocol for maximizing music therapy effectiveness in a group setting that is used with children and adolescents.
Participants will discuss issues present in group session treatment that are not present in individual treatment formats (CBMT II.A.1.h)
Participants will develop session planning formats that include consideration of all client treatment goals within the group setting (CBMT II.A.2)
Participants will discuss the ramifications of group treatment for diverse clients in the areas of safety, documentation, and evaluation (CBMT II.B; III.A; III.B)
Mary Jane Landaker is the owner of www.musictherapyworks.com and is the staff music therapist at Lakemary Center, Inc. She is passionate about using online technology to benefit the lives of clients and her fellow music therapists.
How to thrive when working in isolation
Anita L. Gadberry, Ph.D., MT-BC and JoAnn Jordan, MT-BC
Whether you are the only music therapist in your country, or the only one for miles around, working in isolated conditions can be challenging. How does one bring in considerable income and remain engaged in the profession when you are all alone? The presenters will offer tips and techniques to thrive in sequestered conditions.
Being a music therapist may be challenging in itself with all the roles one needs to master. Yet when there are no other music therapists in your proximity to lean on, it gets even more difficult. Two music therapists will share their experiences in private practice, getting and keeping contracts, while maintaining one's health and interest in the profession. Discussion will focus on where to start and how to grow, advocacy, networking, continuing education, and supervision. Suggestions that all music therapists can incorporate for professional longevity will be highlighted.
Professional Development
Assess areas for professional growth and set goals.
Review current research and literature in music therapy and related disciplines.
Participate in continuing education.
Engage in collaborative work with colleagues.
Seek out and utilize supervision and/or consultation.
Professional Responsibilities
Respond to public inquiries about music therapy.
Conduct information sharing sessions, such as in-service workshops, for professionals and/or the community.
Communicate with colleagues regarding professional issues.
Maintain professional and effective working relationships with colleagues and community members.
Dr. Anita Gadberry is an associate professor and the director of music therapy at the University of North Dakota. Prior to becoming an academic, she had a successful private practice that served many populations yet specialized in autism spectrum disorder.
JoAnn Jordan has over 30 years experience working with older adults and preschoolers. She also provides intergenerational groups with her business-Music Sparks- in Kays, Kansas.
Developing a Music Therapy Intervention from a Theoretical Framework
Katherine Myers-Coffman, MS, MT-BC
A theoretical framework often guides an established music therapy intervention in clinical practice and research; however, little is discussed on how to develop a music therapy intervention from a theoretical framework. Learn about one student-researcher's process of developing a resilience songwriting program from a theoretical framework used in psychology for adolescent bereavement. Choosing a suitable framework based on theoretical and philosophical perspectives, building a theory-driven songwriting program from the framework, and protocol development will be discussed.
A theoretical framework often guides an established music therapy intervention in clinical practice and research; however, little is discussed on how to develop a music therapy intervention from a theoretical framework. This presentation will discuss one student-researcher's journey of developing a resilience songwriting program from a theoretical framework used in psychology for adolescent bereavement. First, the identification of the research gap will be discussed. Then, the presenter will explain how theoretical and philosophical perspectives guided decisions for finding a suitable adolescent bereavement theoretical framework. A number of conceptual mapping draft processes and iterations that helped concretize how best to adapt the framework to a songwriting intervention will be explored followed by steps outlining protocol development. Experiences throughout this process as well as future steps in evaluating the program and respective model through preliminary research testing will be discussed. Opportunities for questions and discussion will be provided at the end.
Participants will be able to identify one strategy to search for theoretical models appropriate to one's clinical context.
Participants will be able to identify two strategies for developing a music therapy intervention from a theoretical framework.
Participants will learn how to work with their own biases, assumptions, and theoretical and philosophical lenses in the intervention building process.
Kate Myers-Coffman, a PhD candidate at Drexel University, works in trauma and grief care with youth and refugees as well as with individuals with intellectual disabilities and autism spectrum disorders.
Using the Music Therapy Observation Form as a way to process sessions
Roia Rafieyan, MA, MT-BC

Being a new clinician can be overwhelming. Faced with clients who may not respond in expected ways, it's easy to get into a frustrating pattern of trying many different activities and interventions without success. Originally designed for practicum students, the Music Therapy Observation Form offers a way to step back and think through sessions. By paying attention to the process in music therapy instead of the product we provide our clients the empathy and emotional space they may need to do the difficult work of therapy. Ultimately, this approach frees us to be more authentic and present in our work.
Being a new clinician can be overwhelming. There is a lot of information to be taken in during a music therapy session, and, without a lot of experience, it's difficult to know which things to pay attention to and when. Faced with clients, who may not respond in expected ways, the tendency is to focus on behaviors and searching for the perfect activities to address those behaviors. It's easy to get into a frustrating pattern of trying different interventions, hoping for a magic formula that will make things happen as it seems they ought, without a lot of success.
The Music Therapy Observation Form was originally designed as a way for practicum students to learn how to observe and think about what they see in sessions. New as well as experienced clinicians may also find it to be of use. It offers a way to step back and think through difficult sessions and to try and find better ways to understand challenging clients.
Participants will be invited to bring a particular client or group to mind as we go through the form together looking deeply and with curiosity at the people they are supporting. Although this approach sometimes places therapists in a position of not knowing "the answer," by paying attention to the process in music therapy instead of the product, we provide our clients with the empathy and emotional space they may need to do the difficult work of therapy. It is also an approach that respects clients' ability to make decisions regarding what they feel needs changing (or not) rather than putting the music therapist in the position of always being right and in control.
Participants will be able to differentiate between process and product-oriented music therapy approaches.
Participants will identify elements to focus on when observing music therapy sessions.
Participants will be able to bring the various observed elements together in order to formulate an interpretation of group/individual music therapy participant(s).
Roia has spent the last 29 years or so as a music therapist – in collaboration with folks who don't use speech to communicate – learning, making mistakes, and growing from her various experiences as a clinician, teacher, clinical supervisor, direct support worker, student and musician. Her current obsession is arts-based research.

Save
Clinical Decision Making with Parent-Child Dyads: A Music Together Within Therapy Approach
Carol Ann Blank, MMT, MT-BC, ABD (Drexel University)
Clinical decision making for the music therapist is the process by which the music therapist chooses what to do in the course of therapy to achieve the goals of treatment (Sears, 2007). Research on clinical decision making for Music therapists who are also Music Together Within Therapy providers explored the question "What are the processes music therapists undergo when working with parent-child dyads?" Study findings suggest beliefs and attitudes that appear to be salient to this process for the MTWT community may have some relevance to the early childhood music therapy community.
Research into the clinical decision-making processes of music therapists who are Music Together Within Therapy providers working with parent-child dyads suggest beliefs and attitudes that may serve as underlying forces on therapists' clinical decision making. These include the belief that the creation of an aesthetic experience of music is the music therapist's responsibility. Additionally, the therapist's clinical decision-making extends beyond the session in order to embed music-making in the family life in service of the therapeutic goals. The research design, an exploratory sequential mixed methods design utilizing grounded theory with subsequent survey, allowed themes to be revealed through interview (qualitative research) and then endorsed by the larger MTWT community through survey. Discussion of the findings will include study design, analysis process, and suggestions for future research. Video examples will be used to illustrate concepts offered during this session.
CBMT Domain II. A. 2.g.,k., aa.
CBMT Domain II. A.3.
CBMT Domain II. A. 4.
CBMT Domain II. A. 5.a.,b.,m.,r.
Carol Ann Blank has been a music therapist for over 20 years. She is the Manager of Special Needs Services at Music Together LLC and also manages the Music Together Within Therapy program. Carol Ann is a doctoral candidate at Drexel University (Philadelphia, PA).
Preschoolers got you in a pinch? Practical Suggestions for Smooth Sessions
Anita L. Gadberry, Ph.D., MT-BC and  David L. Gadberry, Ph.D.
A group of young children can be intimidating –aren't they supposed to listen attentively and follow instructions? This session will explore session planning, adaptations, and behavior management skills that will help the music therapist lead enjoyable sessions that are conducive to learning and skill development.
A music therapist and a music educator will share their seasoned suggestions for leading successful early childhood groups. With a focus on child development (emotional, cognitive, social, physical, musical) and behavior prevention, session planning and execution can be successful. The presenters will share ideas for planning, preparation, observation, and delivery. Examples of musical and non-musical strategies for behavior management will be proposed. Potential adaptations and extensions will also be offered to make groups truly inclusive.
Participants will
Consider client's age, culture, language, music background, and preferences when designing music therapy experiences.
Use non-music materials consistent with music therapy goals and clients' learning styles (e.g., adaptive devices, visual aids).
Structure and organize music therapy experiences within each session to create therapeutic contour (e.g., transitions, pacing, sequencing, energy level, intensity).
Provide a safe and contained environment.
Recognize and managing aspects of one's own feelings and behaviors that affect the therapeutic process. (from the CBMT Board Certification Domains)
Presenters' Bios:
Anita L. Gadberry, Ph.D. is the director of music therapy at the University of North Dakota. She serves as the Public Relations Chair and the North American Regional Liaison for the World Federation of Music Therapy.

David L. Gadberry, Ph.D. is currently teaching music education and music courses at Minnesota State University, Mankato. Gadberry earned his doctorate in music education from the University of Kansas and has a research focus of behavior management, folk music and pedagogy.