The Online Conference for Music Therapy
2018 Conference
Keynote Speakers
Barbara L. Wheeler, PhD, MT-BC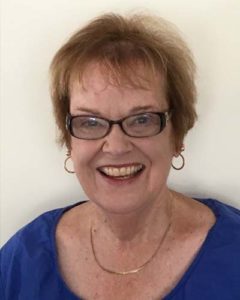 Barbara L. Wheeler, PhD, MT-BC, holds the designation of Professor Emeritus from Montclair State University, where she taught from 1975-2000. She initiated the music therapy program at the University of Louisville in 2000, retiring in 2011. She presents and teaches in the U.S. and internationally, with current faculty appointments at the University of Applied Sciences Würzburg Schweinfurt, Department of Social Studies, Würzburg, Germany; and Karol Szymanowski Academy of Music, Katowice, Poland, and is the external examiner for the MA in Music Therapy at the Irish World Academy of Music and Dance, University of Limerick. She has been an active clinician throughout her career and worked with a variety of clientele, most recently with hospitalized patients including oncology and in rehabilitation.
Barbara edited Music Therapy Handbook (2015); Music Therapy Research: Quantitative and Qualitative Perspectives (1995); Music Therapy Research (2nd Edition, 2005); is one of the editors (with Kathleen Murphy) of Music Therapy Research (3rd Edition; 2016); and is coauthor (with Donna Polen and Carol Shultis) of Clinical Training Guide for the Student Music Therapist (1st edition, 2005; 2nd edition, 2017). She is also the author of numerous other articles and chapters. She is a past president of the American Music Therapy Association and was Interview Co-Editor for Voices: A World Forum for Music Therapy. Barbara received an Award of Merit from the American Music Therapy Association in 2016.
Dr. Jaakko Erkkilä, Professor of Music Therapy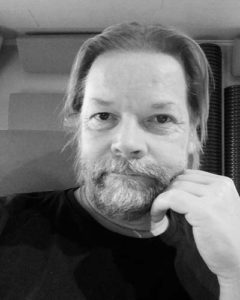 Dr. Jaakko Erkkilä is professor of music therapy at University of Jyväskylä, Finland. He runs music therapy master's training and two clinical music therapy trainings. At the moment his research focuses on improvisational music therapy for depression and anxiety and he runs an Academy of Finland project on the topic.
Concurrent Sessions
Palliative and Cancer Care Vocal Interventions: Music Therapists' Views of Practice and Effectiveness
Amy Clements-Cortes, PhD, RP, MTA, MT-BC
Assistant Professor, MaHRC, University of Toronto; Instructor and Supervisor, Wilfrid Laurier University & Ryerson; Music Therapist and Registered Psychotherapist. Amy is Past-President of the WFMT, and Managing Editor: Music and Medicine journal. She has multiple peer reviewed publications, including her new 2016 book: "Voices of the Dying and Bereaved."
Creativity as a Functional Goal in a Biomedical Music Therapy Practice
Janice Lindstrom, MA, MT-BC
Janice Lindstrom is a lecturer in music therapy at SMU. She has been a clinical music therapist for over 20 years, working in schools, geriatric long term care facilities, psychiatric settings, hospitals, and private practice. Lindstrom received her Bachelor of Music in Music Therapy from Sam Houston State University (1995) and a Master of Arts in Music Therapy from Texas Woman's University (2001), and is currently pursuing a Doctor of Liberal Studies at SMU.
Understanding Trauma Informed Care: What Music Therapists Need to Know
Yvonne M. Glass, MM, MT-BC
Yvonne is board certified and has earned her masters in music therapy. In addition, she has completed training in NMT, GIM, NICU and medical MT. She is a member of AMTA, TAMT (TN), serves on the Board of Directors for SER-AMTA, and remains active in Sigma Alpha Iota International Music Fraternity.
Original Lullaby Writing with Parents of Hospitalized Infants: A Research Study
Amanda Maestro-Scherer, MA, SCMT, MT-BC
Amanda Maestro-Scherer, MA, SCMT, MT-BC graduated in 2007 from Berklee College of Music and completed her Master's Degree in Music Therapy from Saint Mary-of-the-Woods College in 2014. Amanda is currently the team lead music therapist and internship director at Primary Children's Hospital in Salt Lake City, Utah.
Utilising e-learning platforms to share ideas and leverage our knowledge for income
Jacinta Calabro RMT MMus; Founder – Music Therapy Online
Jacinta Calabro is the founder of Music Therapy Online and lives in Melbourne, Australia. She is passionate about ongoing learning, sharing ideas and empowering music therapists to leverage their knowledge for income.
Cultural immersion as self-experience
Douglas Keith, PhD, MT-BC; Guest Professor of Music Therapy, School of Therapeutic Sciences, SRH University Heidelberg
Douglas Keith, PhD, MT-BC is guest professor of music therapy at SRH University Heidelberg. Douglas has over 20 years of experience in music therapy including clinical work in adult psychiatry, dementia, developmental disabilities, and AIDS; research; and teaching in Germany and the US.
Can Music Therapy Help Overcome Specific Learning Disorders?
Professor Şükrü TORUN, MD, CMT-TR – Anadolu University Faculty of Health Sciences, Dept. of Speech & Language Therapy; Head Graduate School of Health Sciences, Dept. of Speech & Language Therapy; Head DILKOM, Cognitive Neuroscience & Neurocreative Music Therapy Unit, Dysphagia and Motor Speech Disorders Unit, Eskişehir, TURKEY
Aslı ÖZYILDIZ, Psychologist, MA, DMT – Molimo Art and Counseling, İzmir, TURKEY
Prof. Dr. Torun is a professor of neurology and Turkey Health Ministry-Certified Music Therapist. He is currently the head of Department of Language and Speech Therapy at Anadolu University Faculty of Health Sciences. He is also the coordinator of the Cognitive Neurology-Neurocreative Music Therapy and Language, Speech, Sound and Swallowing Disorders Units in DILKOM-Mavi Hospital, in Eskişehir, Turkey. He is married and has two children.
Aslı Özyıldız is a psychologist and dance/movement therapist mostly working in private practice, while periodically collaborating with universities, private schools and health institutions in Turkey. Also owning degrees in music and psychoanalytically-oriented philosophy, she completed a one-year music therapy training program in Italy and still pursues a broader program in France.
MAKS – a music therapy scale for musical expression and communication
Dorothee von Moreau; Professor of music therapy and psychology, Dean of studies and director of the outpatient clinic, School of Therapeutic Sciences, SRH University Heidelberg
Dorothee von Moreau, Dr. rer. medic., psychologist, psychotherapist is professor of music therapy and psychology at SRH University Heidelberg. She has over 20 years clinical experience in the fields of psychiatry, psychosomatics, children and adolescents and teaching experience in different training courses of Germany.
The Resilience Songwriting Program for Adolescent Bereavement
Katherine Myers-Coffman, MS, MT-BC
Katherine Myers-Coffman is a PhD candidate at Drexel University who works in trauma and grief care with youth and refugees as well as in early intervention and pediatric specialty care settings.
Introducing Music Therapy in Multidisciplinary Team Approach to ALS / MND Care
Alisa Apreleva, MT-BC, Lev Brylev, MD
Alisa Apreleva, MT-BC, NMT, founding director at music therapy advocacy initiative MuzTerapevt.Ru (Russia), international advisor for ALS Foundation "Live Now", PhD researcher at Anglia Ruskin University (Cambridge, UK).
Dr. Lev Brylev, MD, head of neurology department at Moscow City Hospital #12, medical director at ALS Foundation "Live Now" (Moscow, Russia).
Music therapy for people with brain injuries and their caregivers in Taiwan
Meng-Shan Lee, MT-BC
Meng-Shan Lee currently is a graduate student at Temple University and is going to continually pursue her PH. D at Temple University. She studied music therapy in her undergraduate and worked as a music therapist at Taipei Veteran General Hospital in Taiwan before coming to Temple University.
The World of Music Therapy in Numbers: Outcomes of the International Survey Study
Petra Kern, Ph.D., MT-BC, MTA, DMtG
Daniel Tague, Ph.D., MT-BC
Dr. Petra Kern, owner of Music Therapy Consulting, is adjunct Associate Professor at the University of Louisville and Editor-in-Chief of the online magazine imagine. She is a former WFMT President, currently serves on CBMT's Board of Directors, and was OCMT's first keynote speaker.
Dr. Daniel Tague is an Assistant Professor and Chair of the Southern Methodist University's Music Therapy Program in Texas, USA. He currently serves as Chair of the Clinical Practice Commission of WFMT.
Music therapy in eating disorder treatment: Clinical considerations and and applications
Annie Heiderscheit, Ph.D., MT-BC, LMFT
Annie Heiderscheit, Ph.D., MT-BC, LMFT is the Director of Music Therapy and Assistant Professor of Music at Augsburg University. She has 27 years of clinical experience, with 15 of these years working with clients in eating disorder treatment. She has conducted research utilizing music therapy in ED treatment and has published extensively on her clinical work and research with clients in eating disorder treatment. She edited the book, Creative Arts Therapies in Eating Disorder Treatment.
Common Ground: Exploring Development of Hospice Music Therapy in Thailand and China
Russell Hilliard, PhD, LCSW, LCAT, MT-BC, CHRC & Dena Register, PhD, MT-BC
Russell Hilliard is the Senior Vice President of Patient Experience at Seasons Hospice and Palliative Care and the Founder of the Center for Music Therapy in End of Life Care.
Dena Register, Associate Professor at West Virginia University, USA is a Fulbright Scholar who established the first music therapy Masters degree program in Southeast Asia at Mahidol University College of Music in 2013.
DreamCatchers: Music Therapy Meets Musical Theatre in a Show for Everyone
Dena Register, Phd., MT-BC
Katie Martin, MT-BC, NMT
Nicoletta Ciampa, Graduate Student
Dena Register is Director and Associate Professor of Music Therapy at West Virginia University. Since 1995, Register has worked as a clinician and consultant, serving individuals of all ages with a variety of special needs and working collaboratively with other professionals to integrate music and arts into their practice.
Katie Martin is a board-certified music therapist at the Center for Excellence in Disabilities at West Virginia University. She is experienced with a wide variety of developmental and medical populations in pediatrics and graduated from the nationally ranked program at the University of Kansas.
Nicoletta Ciampa is a second-year graduate student and Diversity & Disability Fellow at West Virginia University. She is currently studying to achieve her M.A. in Elementary Education with Certification, and is completing the required coursework for eligibility to sit for the music therapy board certification examination
Starting a new song: Creating a framework for feminist voicework
Meghan MacMillan MMT, BMus, BA
Meghan MacMillan is a music therapist based in Ontario, Canada. Currently specializing in mental health, wellness, and trauma with a desire to create and implement preventative mental health programs in the community. She has worked in women's shelters, inpatient psychiatry, community organizations and private practice.