The Online Conference for Music Therapy
2019 Conference
Keynote Speakers
[Keynote] Jennifer Buchanan- Well-Played: A Healthpreneur's Guide to Building a Business with Huge Impact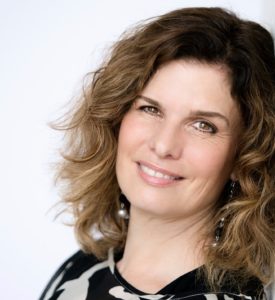 An entrepreneur and leading expert on boosting mood, increasing productivity, and decreasing stress.
A highly regarded expert and trailblazer in her field, Jennifer has received many honours, including the Professional Caregivers Award from the Canadian Mental Health Association, and her company, JB Music Therapy has been most recently nominated for the Community Impact Award by the Calgary Chamber of Commerce in 2015, 2016 and 2017.
Jennifer is a certified Music Therapist, the author of Tune In, Past President of the Canadian Association of Music Therapists and the owner of JB Music Therapy. She is instrumental in the implementation of hundreds of music therapy programs through the efforts of her specialized team – 20 team members in total.  Their youngest client is 2 months old and their eldest is 104.
Jennifer Buchanan has spent over two decades inspiring audiences on how to foster connections, focus, and feeling better. She is a recognized leading expert on bridging the gap between academic research in the area of music medicine and the public, speaking internationally to a wide variety of education, healthcare, government, and corporate audiences.
In addition to her extensive healthcare and education experience, Jennifer pursued her MBA to continue growing her 25 year, business that is based in partnerships, connections, and networks. Jennifer's combination of wit, story-telling, high level content and an engaging, interactive style resonates with anyone wanting to feel inspired and educated.
She has appeared as a guest on numerous news and current affairs programs including Fox News Health, NBC, CBS, CBC Radio, CBC Television, CTV, Global TV, and has been featured in publications such as the Huffington Post, Chatelaine Magazine and Canadian Living. Her new book  The Healthpreneur's Handbook: 9 Steps to a Sustainable, Values-Driven Business is set for release in 2018.
Well-Played: A Healthpreneur's Guide to Building a Business with Huge Impact
'What would my business look like if it was good for my client,  for me, and my community?'  This is the ultimate question for the Healthpreneur.
When you step into the role of a entrepreneur, and in my case a healthcare entrepreneur, you are essentially claiming your spot as a leader and trailblazer within your specific industry and community, helping others reach their desired goals in pursuit of optimum health and wellness.  
Throughout Jennifer's business career she has observed her profession move from relatively unknown to regularly featured in the media.  She has witnessed her practice shift from being questioned, to being considered a nice thing to have, to becoming legislated — with her colleagues working very hard to find their place in the market.  
Through it all, and over 25 years later of owning and operating an award-winning private healthcare company, Jennifer will present a combination of personal stories, proven ways to grow your practice and key strategies aimed to help you build greater impact and meaning into your work and community, regardless of its' age or size.
This presentation is for all of us — the emerging private practitioner, the established healthpreneur, the business leader, the dreamer — encouraging us to stay less focused on the bottom line and more on the top line – Impact and Purpose – the reason why we do what we do….and why we should always strive to keep doing it better.
[Keynote] Dr. Katrina McFerran, PhD, RMT- Music, Music Therapy and Adolescents: Current practice and recommendations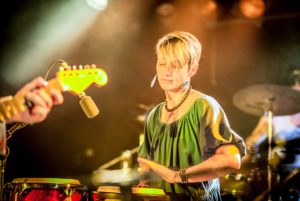 Dr Katrina McFerran is Professor of Music Therapy at the University of Melbourne in Australia. She is currently Co-Director of the National Creative Arts and Music Therapy Research Units, as well as Associate Dean in the Faculty of Fine Arts and Music, and Commissioner for the World Federation of Music Therapy Research and Ethics Committee. Dr Kat has been researching music, music therapy and adolescents for two decades and has conducted a number of studies that investigate music therapy programs and the ways that young people can use music to promote mental health and wellbeing. Her research and practices with young people often focuses on client perspectives as way of understanding how and why music therapists can be most helpful, as well as how young people can be supported to use music independently. Her work has been published in 80 refereed journal articles and three books, including 'Adolescents, Music and Music Therapy' (Jessica Kingsley Publishers, 2010) and 'Creating Music Cultures in the Schools' (with Daphne Rickson, published by Barcelona, 2016). She is also creator of the free, Massive Open Access Online Course,
'How Music Can Change Your Life' 
and has created a
TedX talk on using music during dark times
. She has two fortcoming books: An Oxford University Press Handbook on Music, Adolescents and Wellbeing (with Phillipa Derrington and Suvi Saarikallio), as well as ' A Guide to Designing Research Questions for Beginning Music Therapy Researchers' with (Mike Silverman, published through US AMTA Press).
Keynote: Music, Music Therapy, and Adolescents: Current practice and recommendations.
In this presentation, Professor Katrina McFerran will highlight the current state of music therapy practice and research with young people around the globe. Drawing on a survey of global practice, as well as a review of the literature and a series of recent studies, Dr Kat will reflect on next steps for music therapists working with young people. This work is taking place in a range of contexts around the globe, including inpatient and outpatient mental health programs, in schools, hospitals and other community programs. Whilst there is no 'one-size-fits-all' model, some key ideas continue to emerge from different sectors in respect to preferred methods and benefits for young people. The presentation will include suggestions and reflections from Dr Kat's work as a researcher, practitioner and lecturer.